HOW TO MAKE YOUR HOME EQUITY WORK FOR YOU!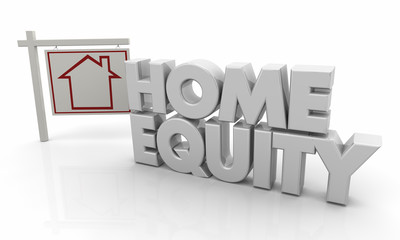 So you may ask yourself what this is…. In this article we will try and explain what home equity is and how it works as well as tips on how to build up your home equity.
SO WHAT IS HOME EQUITY?
Putting it simply, home equity is the part of the home that you own, the portion that you have paid off. It is calculated by taking the value of your home and how much money you still owe. If there is any left over then this is the equity that you have!
HOW DOES HOME EQUITY WORK?
Firstly, you will need to find out how much your property is worth so you will need to go out and get a valuation done on your property.
Whether or not you can borrow additional funds and access the equity will depend on a few things such as your income, living expenses and the amount that you currently owe on your existing home loan.
Once you have enough equity in your home there are several things that can be done with it. You can refinance your mortgage and get better terms which will allow you to pay off your loan quicker, you can use some extra money to renovate your home and hopefully increase the value of your property or you could use the equity to purchase an investment property and start generating some wealth through a rental income. With current house prices the way they are and interest rates as such lows now could be the time to look at your current financial position, particularly if you have been thinking about investing.
HOW TO BUILD EQUITY IN YOUR HOME?
One easy way to do this is to look at your current household budgets and see if there is any money left over. Anything you may have spare try and put this into your home loan. Making more regular and larger repayments will help. Changing the frequency of your payments from monthly to weekly/fortnightly will also make a difference.
Renovating your home will also build equity. Even small improvements can have some big rewards. Look around your home and see if there are any minor changes that can be made right now.
Now take a look at opening an offset account (if you don't already have one), this way the savings you have can offset against your current loan balance, which can leave you paying less interest over the term of your loan.
SO HOW CAN RENOVATING GET YOU RETURNS?
Adding onto your existing home through extensions or internal renovations, such as outdoor areas and improving landscaping etc can add value to your current home which will see the value of your property rise but always be careful that you don't over capitalize.
Kitchen and bathroom upgrades generally add the most value as well as liveable outdoor areas. With the Perth climate the way it is most people do a lot of their living outdoors.
USING YOUR EQUITY TO GROW YOUR PROPERTY PORTFOLIO.
Using the equity in your home as a deposit for an investment property could just be the boost you need to get started. Buying an investment property in the right area at the right time could provide you with regular income and potential capital growth.
The more equity you have, the bigger the deposit, which means it should be easier for you to secure that second loan.
Why not have a chat with us so we can have a look at your current home equity and the possibilities that could be. We could make those dreams you have come true.
Here at Lime Mortgage Brokers we want to help you, by providing you with valuable information to guide your through the loan process and beyond.
Shawn Swart 0415 761 799
shawn@limemortgagebrokers.com.au