MISTAKES OFTEN MADE BY FIRST HOME BUYERS – and how to avoid them!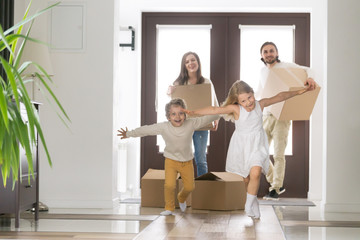 In this Blog we are going to share some of the common mistakes that First Home Buyers often make so you can avoid them.
Please read on and if you think we may have missed anything we would love to hear what you to have to say!
THINKING THAT YOU NEED A 20% DEPOSIT
Having a 20% deposit is always great but let's face it, with today's living expenses and costs this is out of reach for a lot of people and one of the hardest things you will have to do.
If you are looking at a house around $450,000 then this means saving a whopping $90,000 deposit!!!!
When really you can get into a house with a deposit between 2-8%. Bear in mind that you will have to pay Lenders Mortgage Insurance if your deposit is less than 20%. You can refer back to an earlier Blog we wrote https://limemortgagebrokers.com.au/mortgage-terms-you-need-to-know/ and this will explain what that is.
Overall you do want to be able to aim for the highest deposit possible but don't let this deter you from getting in contact with us so we can see if owning a home is within your reach.
2. RELYING ON ONLINE CALCULATORS
We are all guilty of using these.. I know I am!
Online calculators can give you a ball park figure but they are often inaccurate and can be thousands of dollars out. When a bank gives you a loan, they calculate the terms over a 30 year period so online calculators need to make a lot of assumptions about your living expenses, income and repayments of existing debts, which we will happily look into detail for you when you apply for a loan.
To get the most accurate information and to establish your true borrowing power it is always best to speak with a Mortgage Broker who will go through your circumstances in detail.
3. TRYING TO FIND YOUR FOREVER HOME
When we look for a home we are always emotionally invested and because it is one of the largest purchases we will ever make we often get swept up in this and believe that this is where we will live forever.
These days most Australians will own two or sometimes three homes before they settle for their forever home.
Never let the real estate agent know how much you love a home; remember they are working for the seller not the buyer! A wise person knows there are plenty of homes out there with the right price tag and the right features for you, so it always pays to shop around.
Real Estate Agents are very good at reading a home buyer and will use the emotions you are showing to make sure they draw every last cent out of you.
4. CHAMPAGNE TASTE ON A BEER BUDGET
Let's face it we all want more than we can often have. When you first start looking you have the ideal list of what you want but sometimes, we just can't have it all. If you can't find that dream home within the budget you have then check the list and cross off the things that are less important. Remember you can always make changes later on down the track to make it a perfect home for yourself. You must always consider that interest rates may rise, and this means your repayments will too. Always leave enough room so you don't find yourself in Mortgage Stress.
5. GETTING A BIGGER LOAN THAN YOU CAN ACTUALLY AFFORD
While the interest rates are currently at their lowest, you may find you can borrow more than you could have a few years ago but don't allow yourself to fall into this trap.
Home loan repayments will almost always change in the future and you should always factor in these extra costs when drawing up a budget. Will you have a child or children in the future and be reduced to one income? Do you still want to be able to go on those luxury holidays? What if one partner becomes injured and can't work? Always make sure you have enough money left over to cover these additional expenses and be able to cover the cost of rising mortgage repayments should they occur.
6. PRE-APPROVAL IS NOT ALWAYS A GUARANTEED APPROVAL
Pre-approval is something we always recommend you have if you are serious about buying a new home. See an earlier Blog https://limemortgagebrokers.com.au/how-to-get-home-loan-pre-approval/
You will still need to get a full approval completed, this is where they investigate and see if the property fits the requirements of the bank. The full process means that you still have further steps to be taken and you will need to allow a little bit of time for this.
7. DON'T BE INFLUENCED BY THE MARKET
When looking for a home it is important to not always let the market influence our decision. The property market moves in circles and sometimes it may suit the seller and other times it suits the buyer. Trying to wait for the right time is a lot like gambling. You should always focus on your long term goals and not let the short term market (that is always changing) influence your long term lifestyle decision. Anything could happen at any time!
8. NOT SHOPPING AROUND AND SKIPPING IMPORTANT PROPERTY INSPECTIONS
So, you have found your dream home and you want to move in straight away but there are a lot of things sellers can do to fool you.
Always take a step away from the excitement because looks can be deceiving. It's worth spending a little bit of time and getting those building inspections completed and pest inspections (no-one wants termites!)
Download a First Home Buyers Checklist and take this along with you to the viewing, you will be surprised at the things you can find!
So, these are just a few things to help you out with the dauting process of buying your first home and some of the common mistakes that are made.
At Lime Mortgage Brokers we want to help guide you through the loan process and beyond and ensure you get the right deal for your circumstances. We are always here to assist new and existing clients and love to give you advice and answer any questions you may have. Give us a call today so we can review your circumstances and help you get the home of your dreams!
"our knowledge and experience is yours"
Shawn Swart
t. 0415 761 799
e. shawn@limemortgagebrokers.com.au
w. www.limemortgagebrokers.com.au
The information contained on www.limemortgagebrokers.com.au website and posts is for general information purposes only. Lime Mortgage Brokers assumes no responsibility for errors or omissions in the contents of this publication. The information we provide may not be relevant for all individual circumstances. You should always seek professional advice before you take action in relation to any of the matters in this publication.ocked0 Hash