Should you build your dream home or buy established?
I am sure this is a question that you have already asked yourself, if you have been thinking about buying a new home. Hopefully the information we provide will help you clarify some of the questions you may have. We will try and help you out with some Pros and Cons for both so you can make up your mind!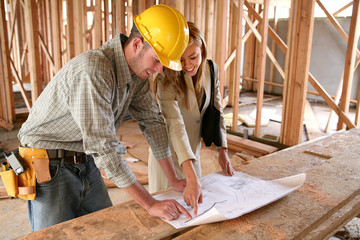 Lets start with some of the Pros and Cons of building your dream home…..
One of the great things about building your dream home, you get to start fresh as the owner of your first home. You also have complete creative control and can put things exactly where you want them. New homes offer many modern finishes and features which you can customise, in your own home, to suit your lifestyle and tastes. There are also no costly repairs when you first move in and most new homes offer energy efficient materials which help to keep the cost of living down. If any issues arise they are usually covered by warranty which saves on some of the upfront costs required when you buy an established home.
There is also not as much competition when it comes to buying a new home and there is no need to attend timely inspections and auctions!
Another great thing about building your own home, is the reduced cost of stamp duty. You only have to pay this on the land when building. This can save you a lot of money also. But on the other hand you need to consider a few other things that need to be paid by you and these include fencing, driveways and the large cost of landscaping the front and backyard.
So now for a few of the downsides. When building a new home you are unable to move in right away which means you may have to find a place to rent or somewhere to stay while your home is being built.
Any upgrades you may decide on, to the finishings and fixtures, can quickly drive up the cost of your new home. There are also a few other costs that can sneak up on you, most of them are the fixtures that are not included as standard in your building contract. If you are moving into a new suburb you will also have to put up with the noise of excess traffic and construction while the other houses are being built around. And not to the mention the dust!!!
There is also a lot more paperwork that must be done when you apply for a construction loan. You will need toh ave copies of anything that is related to the construction, including the building permits, contracts, plans and building insurance. You will also need to keep your lender up to date throughout the course of the build, letting them know if there are any changes to the plans, costs or contracts.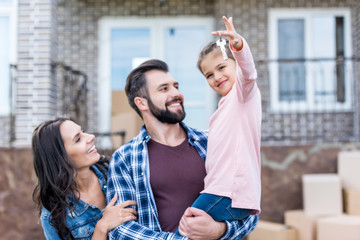 Now let's have a look at the Pros and Cons of buying an established home.
They say that buying an established home is a lot more stressful for most. There is still a lot to think about, but not as much as there is is when you build. You have fewer things to think about because the home is already there. When it comes to buying established you also have the power to negotiate a better price for yourself and could potentially be getting more bang for your buck. It also gives you the flexibility of allowing you upgrade you home, in a time frame, that suits you. It also gives you more time to save up the funds required and to put a lot of thought into your needs.
Established properties will also be located closer to the city (if this is what you are wanting) and the infrastructure that you may need, will already be there. Parks, schools, shops and public transport. The size of the blocks, when buying established, are usually bigger (depending on the area). This means a nice sized yard for you to put a pool or even build a playground for the kids! Buying established is a much quicker process, once the house hunting is done and the deposit is down you can almost move in.
Buying an established home can also increase in value immediately, if given the right makeover! Renovations and minor changes can see you move into a bigger home sooner, if this is the goal you have set for yourself. And because the home is established it is a lot easier to make comparisons to other properties and investments.
Now for a few of the downsides to buying established. If the right inspections are not carried out on your property you can see yourself faced with some potential problems. Have a good look around because the maintenance required on an older property can get quite hefty. Also make sure you check the building plans to make sure all the structures are there and have been council approved. You may also need to update some of the outdated fittings and fixtures in the home. Therefore, you need to take these costs into account before you go ahead and make and offer.
So while both choices offer significant benefits the best choice is the one that suits you, the buyer best!
Here at Lime Mortgage Brokers we want to help you, by providing you with valuable information to guide you through the loan process and beyond.
Contact me anytime shawn@limemortgagebrokers.com.au
"Our knowledge and experience is yours".
Shawn Swart 0415 761 799